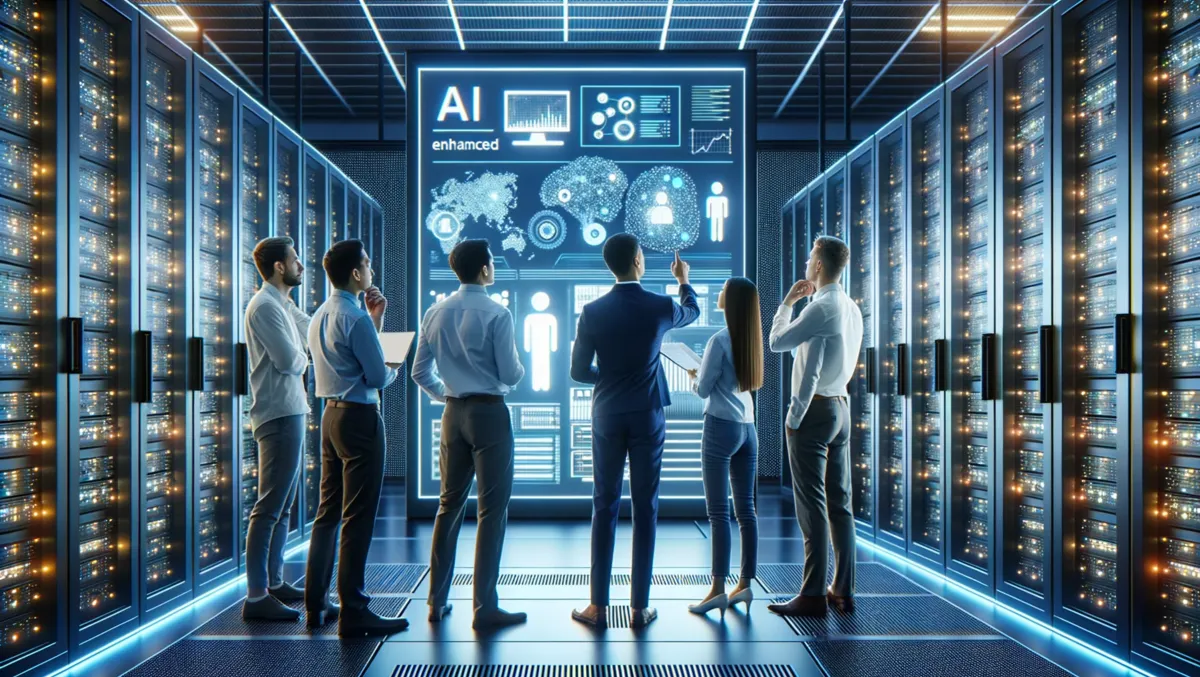 Denodo boosts data management with AI & enhanced self-service features
Wed, 1st Nov 2023
By Sean Mitchell, Publisher
Denodo, a recognised leader in data management, is introducing significant enhancements to the Denodo Platform. These additions focus on harnessing the power of generative AI to elevate data usage through the enterprise, enforcing consistent security and cost management policies. This upgrade also aims to facilitate self-service among business users, granting them the ability to craft their own data products.
The venerable data management company's announcement follows soon after news of a $336M investment by TPG, demonstrating Denodo's ongoing goal of radically transforming how organisations innovate and operate. This is attained by unifying data assets in real time, making data readily accessible and secure for all users and business applications.
"Data must be front-and-centre for every organisation that wants to be data-driven and competitive in the digital transformation era," said Sanjeev Mohan, Principal, SanjMo and former Gartner Research VP, Data and Analytics. He warned that in many instances, organisations struggle to access complex, deeply buried data, leaving it almost unattainable for business users. Consequently, this undermines its value and potential to optimise business and decision-making processes. Nevertheless, Mohan lauded Denodo's commitment to continuously pushing the boundaries of data integration, management, and delivery, applauding its logical approach to ensure businesses can extract maximum value from their initiatives.
As data products and new data analytic projects become increasingly prevalent across many platforms and cloud systems, organisations encounter various challenges. Denodo Platform's latest features provide stakeholders with a robust foundation of reliable, reliable data, hence, fostering better access to the cloud and data lake and ensuring strong performance.
Among the new enhancements, Denodo Platform now facilitates democratization of data usage with generative AI. It empowers business users to interact with their data using natural language, without needing SQL skills or access to BI tools. The latest features are buoyed by pre-built integrations with ChatGPT and Azure OpenAI, offering natural language access to datasets governed and delivered by the Denodo Platform.
The platform's enhancements also work to strengthen self-service data product development. Business teams are now equipped to author and deliver their own data products, encouraging collaboration and data sharing both within and outside the enterprise. Additionally, data access request workflows can be managed within the Denodo Data Catalog, streamlining data access and governance.
The new Denodo Platform is now equipped with a FinOps dashboard, designed to enhance cloud cost savings by maintaining control over costs and optimizing workloads. It also introduces embedded massively parallel processing (MPP) capabilities to optimize data processing workloads, thereby improving scale and the performance when processing large data volumes.
Alberto Pan, Executive Vice President and Chief Technical Officer at Denodo stated, "Companies are scrambling to deploy more and more projects that include data sharing, analytics, generative AI, and other capabilities, and they are adopting distributed data management principles such as data mesh and data fabric to improve efficiencies, capitalise on existing assets, reduce risk, and perform better analytics." He expressed how the latest enhancements to the Denodo Platform enable businesses to reinforce data security, utilise AI to boost self-service for business teams, and establish control over FinOps to enhance performance and their bottom line.