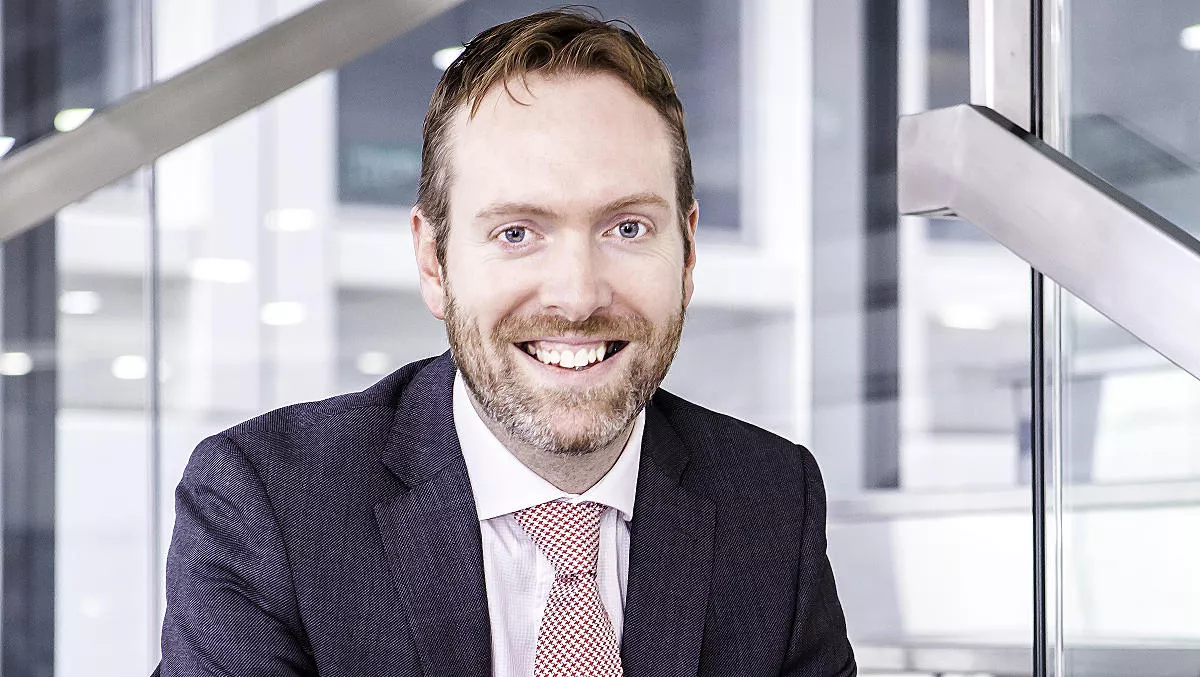 Harnessing what lies within: Data strategy reinvention de-risks energy exploration
FYI, this story is more than a year old
Article by Cloudera A/NZ country manager Nick Hoskins.
If there is one word that summarises the focus of many companies as they develop reset strategies for a post-pandemic environment it is efficiency.
Almost overnight companies have had to speed up technology adoption to help reduce costs, retain customers and staff, and remain competitive. Previous barriers have been superseded by the need to deliver sustainable change. Better and more efficient data is at the heart of this success.
Accurate data delivers business credibility but as history, and the media have shown, data management practices are prone to human error and often require multiple handling before its accessible and reliable. All the while, the complexity and size of data continues to grow exponentially – a work we all now understand better
That is why demand for cutting-edge analytics, machine learning and artificial intelligence has risen as companies seek to better analyse, manage and share large amounts of real-time data for deeper business insight and the identification of opportunities.

One company that had already grappled with the challenges of complex data management well before the pandemic is Western Australian-firm Searcher Seismic, a privately-owned entity that provides subsurface data and technology to the global energy industry.
Their clients use leading-edge data sets to de-risk exploration portfolios in a cost-effective and more environmentally friendly manner. Knowing what lies beneath the surface reduces unnecessary drilling which is costly for both the planet and profits.
While in a strong position now, over previous years Searcher Seismic had developed an extensive and highly valuable global library of seismic data but it was in a variety of locations and formats.
When they approached us, they were seeking a major overhaul of the way they could manage their incredibly large data sets and reduce the risk of human error by better automation.
Our professional service team worked with the team at Searcher Seismic and other close partners to deconstruct a global library of data from a rigid flat file format into a distributed, scalable, big data store. As a result, Searcher Seismic now has rapid access to valued client data, quicker resolutions for complex queries and more efficient use of compute - fundamental criteria for enabling big data technologies such as deep learning. The end-product offering, data-as-a-service for the oil and gas sector is called Saismic. It has transformed not only data delivery, it has generated a whole new product revenue stream for Searcher Seismic.
Geo-scientists, for example, are now able to easily access up-to-date Searcher Seismic data when making exploration decisions. Previous data management practices were prone to human error and often require physical media transcription or handling before the data was accessible to customers. What was a three-person process taking several days or even weeks is now a one-person job, significantly improving operational efficiencies.
While Searcher's new data strategy has delivered significant innovation and bottom line benefits, it has done so by putting the needs of its customers first. Saismic gives clients a new way to consume data, that being Data as a Service. Unlike traditional data licensing methods, it can offer a subscription-based service to ensure that clients have access to the newest data available as Searcher uploads it. This also allows Searcher to start running advanced analytics and machine learning algorithms on its data at scale and commercialise the results.
Being a data provision company, its perhaps no surprise that data lineage is also extremely important to Searcher. This new approach to data analytics and delivery has also reduced the need for manual processes to manage the data, resulting in fewer human errors. A verifiable workflow maintains an audit trail which includes information about how and when products were created, verified and made available to specific clients.
The decision by Searcher Seismic to opt for a fully open source data platform with Cloudera has enabled them to more easily fast track success as opposed to having to start from scratch.
But the improvements have not stopped with this delivery. Searcher Seismic is continuing to develop new technology-based products and service differentiators such as the ability to apply large scale deep learning training and predictions for clients. They are also helping them with automated disaster recovery and backups, utilising public clouds to leverage the incredibly robust and cost-effective Amazon Glacier to ensure data is never lost – regardless of what happens in the world.
Our broader focus right now remains on empowering companies to transform complex data into clear and actionable insights through an enterprise data cloud for any data, anywhere, from the Edge to AI.
With an eye on both the present and the future, companies such as Searcher Seismic are successfully navigating the challenges of the current business environment and transforming complex data for growth. They, like many other forward- thinking companies are securely storing, ingesting and sharing substantial volumes of valuable data without the headaches commonly associated with legacy file formats, inconsistent metadata and dynamic range problems.
A comprehensive data strategy is one that helps organisations become insights-driven by empowering every team with the data and resources to develop the best intelligence for their business at that time.
It does so by supporting the entire data and analytics lifecycle (i.e., collect, enrich, report, serve, and predict) to deliver ongoing business value while helping to manage, secure, and govern data that is distributed across a hybrid multi-cloud environment The world doesn't remain static and neither does the data that companies depend on to make the right decisions.
Being able to almost instantaneously draw down data for, and by clients, that is meaningful and accurate will ensure the crucially-needed circle of success expands. Crucial as our economy starts to restock and rebuild with a more sharpened focus on an efficient and effective data-driven future.
Cloudera is delighted to partner with innovative companies like Searcher Seismic to help fuel the future of Australian innovation and growth.
Related stories
Top stories