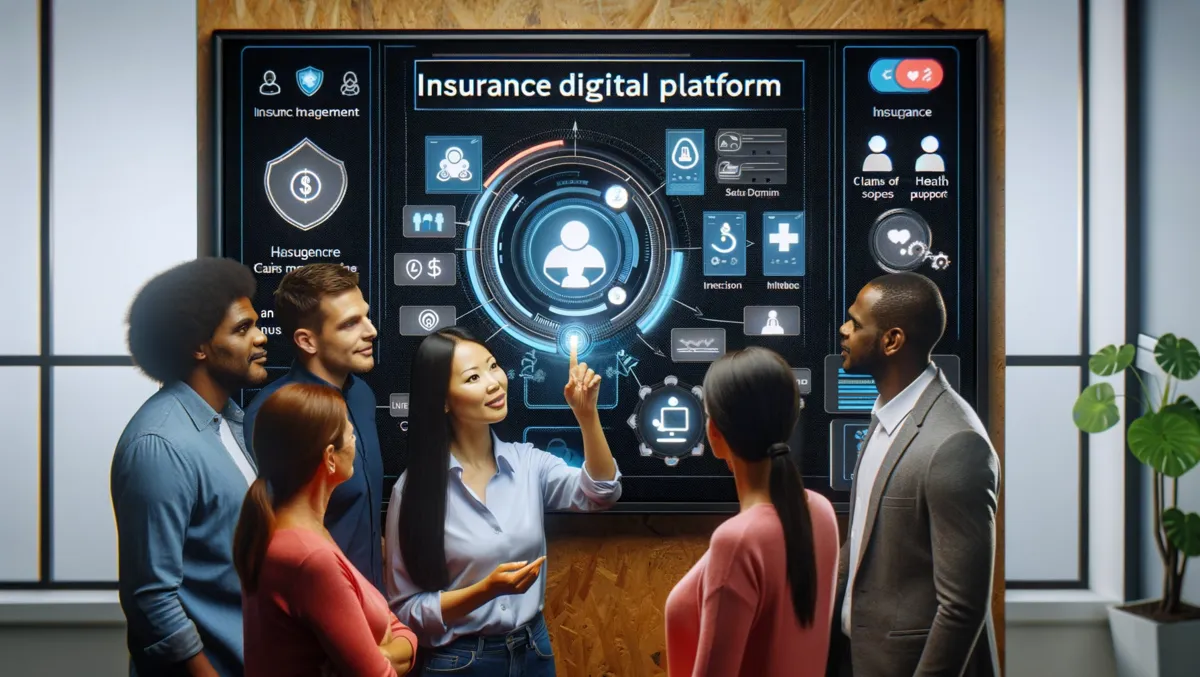 TAL revolutionises Australian life insurance with digital platform TAL Connect
Sun, 5th Nov 2023
By Sean Mitchell, Publisher
Australian life insurer TAL has launched TAL Connect for its superannuation fund partners. This fully integrated digital solution was created for the company's super fund partners, demonstrating a new level of functionality, control, and visibility that ensures members are confident to engage with their insurance cover or manage claims.
TAL Connect delivers a complete digital experience within the superannuation ecosystem, linking superannuation and insurance journeys. This feature enriches the member experience, enables easy management of insurance covers and claims, and adds a real-time health support functionality.
The development of TAL Connect came as a result of significant investment in technology made by TAL over the past three years. The technological improvements were concentrated on enhancing the member and partner experience, particularly regarding claim handling.
Jenny Oliver, TAL's Chief Executive of Group Life & Retirement said, "TAL has always had a strong commitment to delivering leading digital experiences for our partners and their members."
Oliver explained the member-focused approach that guided TAL in designing its digital services. She highlighted the importance of the enhancements made in the system regarding claim handling for members; TAL Connect supports a full digital experience from the moment a member wants to lodge a claim with their superannation fund to the recovery support phase.
The design of TAL Connect's platform enables super funds to upgrade their insurance offering and improve the member experience. Its core service includes a comprehensive suite of insurance-related journeys that guide members in dealing with their cover through Cover Assist or managing claims through Claims Assist. With Claims Assist, members can lodge and manage claims, provide medical information, add payment details, view payment schedules, and access health support, all in real time.
Early results of TAL Connect, following its integration with Aware Super, an early adopter and collaborator on the TAL Connect project, have yielded promising outcomes. About 50% of members prefer to lodge a claim by interacting digitally with TAL via Claims Assist, and over 40% of members who start their claims digitally complete the process within 24 hours, reaching claim consultants much faster than through traditional paths.
Aware Super's Head of Insurance, David Evans, stated that member experience was the company's top priority. He mentioned that TAL Connect's intuitive, mobile-first design and open integration played a significant role in delivering top-tier digital experiences to their members.
He commented, "Our digital transformation and TAL Connect's have helped us fast-track applications for insurance, resulting in faster service and improved outcomes for our members."
Jenny Nguyen, TAL's General Manager of Digital Experience, revealed that the company will continue to enhance its platforms based on customer and member-led insights.
She emphasised, "TAL Connect has been designed to ensure that insurance journeys are fully integrated into our partner's ecosystem." She confirmed that these enhancements are an ongoing process, and the company's plans include building additional life insurance, health, and retirement modules for holistic digital experiences to accommodate every stage of a member's life.