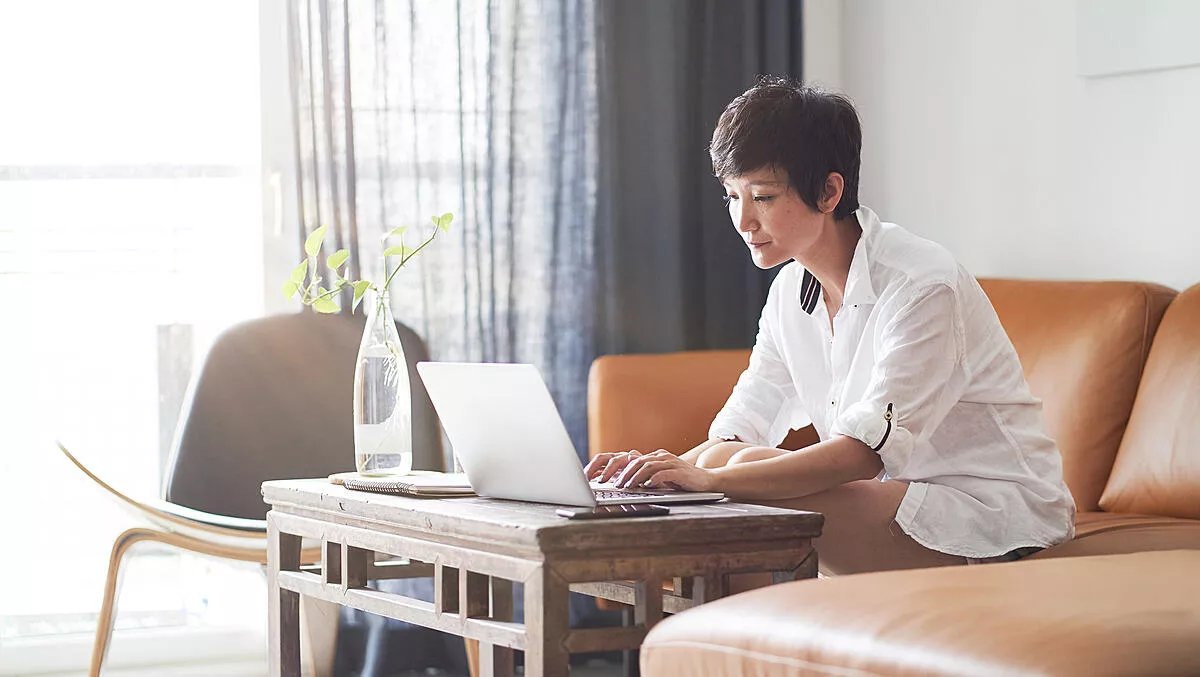 Transforming the future of work, one conversation at a time
Tue, 3rd Mar 2020
FYI, this story is more than a year old
Over the coming decade, the virtual office will be a fact for most corporations and businesses. Centralised offices, hot desking, and the other flexible workplace designs that have prevailed over the past 10 years are now making way for a massive increase in the "work from anywhere" concept.
The future of this virtual workforce is seen in the rise of the gig economy as businesses shift to recruit contract-based workers for short-term projects or adopt more flexible working arrangements to allow employees to juggle family commitments and work deadlines.
Technology is now allowing staff members to operate from any location with all the necessary work tools at their fingertips. The benefits are massive to all parties, especially business owners and management, who can dramatically reduce their floor space requirements, further reducing costs. For staff, they can work from the environment which they find most productive.
There is no doubt that the work culture of a business plays a major part in the level of output and the organisation's general productivity and profitability. Over the past decade, the development of hotdesking and co-operative workplaces changed the dynamic and added a dimension of flexibility. Expanding technology which allowed mobile computing to be connected at any desk supported by smart telephone systems gave the workers flexibility to move around the office environment.
Managing a remote workforce is a growing challenge for many businesses, especially for the customer-facing workforce dealing in sales or customer service. For example, most contact centre agents are office-bound due to the need to answer the phone while also accessing customer records or the CRM database.
Sales teams understand meeting customers face-to-face while also commuting to the office can be a time and cost-prohibitive exercise, especially in a country like Australia where customers can be spread over a wide geographic region. Email is effective but can be too formal and a slower response.
In an increasingly dispersed team, effective communication is a crucial productivity enabler. When face-to-face communication is rare, picking up the phone is a vital way to build relationships, resolve challenging or complex issues or simply to ensure the team is connected, fully engaged and not isolated.
Now, telecommunications technology is again transforming how and where people work, shifting the concept of flexibility to that of freedom. One such example is a new integrated telephony innovation that is essentially a new interface that gives users the ability to work from anywhere, on whichever device they want. This interface gives the customer service agent control of who can contact them (for example allowing all calls or just VIP callers). It enables the agent to set a different number as Caller ID for outgoing calls, and choose additional numbers on which to receive incoming calls.
Workplaces are implementing a range of technologies which makes it possible for people to work from anywhere with a mobile office. The workforce is now accustomed to communicating with teams across geographic locations, time-zones and over different devices. In fact, in all aspects of our daily lives, technology is breaking down barriers and allowing people to discover new solutions to every conceivable challenge.
Phone systems and the technology which runs behind them allow for seamless communication both within an organisation and outbound to customers and potential customers. The location is irrelevant.
When users can work anywhere, the benefits are evident. For the business, the reduction in costs cannot be overstated. Less leased or owned floor space reduces bottom-line costs and therefore improves profitability. For the agent talking calls, this freedom to work from anywhere solves a daily headache that is only getting worse in an increasingly congested world.
Allowing workers to begin the day stressed by commuting lengthens the working day and detracts from creative and intellectual processes. It reduces the individual's personal costs involved in the transport commute, and significant global research shows the more days a worker is able to work off-site, their job satisfaction increases dramatically, to build a more satisfied and happier team. Investing in technology that empowers staff to be more productive and positive, naturally results in better conversations and happier customers.